Many people think PTSD is reserved for veterans, those coming back from military service, but all kind of traumatic events can cause PTSD.
Abusive relationships, mind-controlling cults, the sudden loss of loved ones, accidents, medical operations, childhood neglect, rape and sexual abuse, physical abuse, emotional abuse, assault, war, natural disasters, kidnapping, terrorist attacks, the list goes on.
I hope this article and my story can inspire you or someone you know to get the help you, he or she deserves.

FIRST SOME FACTS ABOUT PTSD
Post-traumatic stress disorder (PTSD) is a severe condition that may develop after a person is exposed to one or more traumatic events, such as sexual assault, serious injury or the threat of death. The diagnosis may be given when a group of symptoms such as disturbing recurring flashbacks, avoidance or numbing of memories of the event, and hyperarousal (high levels of anxiety) continue for more than a month after the traumatic event.
Complex post-traumatic stress disorder (C-PTSD) also known as "multiple interrelated post traumatic stress disorder" or Developmental Trauma Disorder is a psychological injury that results from protracted exposure to prolonged social and/or interpersonal trauma in the context of either captivity or entrapment (a situation lacking a viable escape route for the victim), which results in the lack or loss of control, helplessness, and deformations of identity and sense of self. C-PTSD is distinct from, but similar to, post-traumatic stress disorder (PTSD).
The difference between PTSD and a normal response to trauma
The traumatic events that lead to post-traumatic stress disorder are usually so overwhelming and frightening that they would upset anyone. Following a traumatic event, almost everyone experiences at least some of the symptoms of PTSD. When your sense of safety and trust are shattered, it's normal to feel crazy, disconnected, or numb. It's very common to have bad dreams, feel fearful, and find it difficult to stop thinking about what happened. These are normal reactions to abnormal events.
For most people, however, these symptoms are short-lived. They may last for several days or even weeks, but they gradually lift. But if you have post-traumatic stress disorder (PTSD), the symptoms don't decrease. You don't feel a little better each day. In fact, you may start to feel worse.
Click the tables for further PTSD symptoms, causes and self-help tips.
HEALING THROUGH UNDERSTANDING
After I left both the cult (Church of Scientology) and the sociopathic relationship, I isolated myself trying to avoid social situations. Not that I feared people but I knew I would break down crying if they asked me: Hi, how are you doing? I often went out among people but I didn't want to socialize with them. I didn't want to talk to anyone. For example I suddenly burst out crying if someone passing me nearby raised his voice. It reminded me of getting yelled at. Instinctively I covered myself with an invisible shield to protect myself from external influences. Though my biggest "enemy" was my own thoughts. I was gradually becoming closed and emotionally numb. I was just floating around as days went by.

I tried not getting exposed to my own mind.
Memories, pain, confusion. I needed to straighten things out for myself. I read many articles and books covering the topics of my worries. That helped a lot. And I reached a time where I had to open up my own box of traumatic memories.
During that healing process I started to feel worse. Both emotionally and physically. I had burning pain in my muscles and joints. I spent most of the time in bed – for months. Apathy, anger, grief. The entire range of emotions. A good sign – at least I had opened up.
I've been coping with PTSD or C-PTSD since some 8 years now without seeking professional help. Because I couldn't! I could not seek professional help outside Scientology when I was part of that cult. Even though I desperately wanted. Then I would have risked getting expelled, frowned upon, being humiliated, losing my job and my friends. And it was situations in the church that prompted my PTSD condition in the first place, a condition that over the years grew worse and worse. Especially after I was introduced to a Scientologist sociopath I ended up spending over 5 years together with before I managed to escape it all. I suffered alone for too many years.
Seek help! You don't have to suffer alone
You deserve to be understood. You deserve to be helped.
I've gotten lots of helpful advice at Dixi, a resource center for rape and sexual assault victims here in Oslo, Norway. There are lots of different resources out there handling different traumas. Contact your nearest resource center and get help with your trauma.
Ask your doctor if he or she can refer you to a professional therapist who is experienced with treating PTSD. I just did (finally!) and I'm waiting for the approval.
I still sense fear in my stomach whenever my phone rings or an SMS beeps in. And I still find myself hiding when someone unexpectedly knocks on our door. It used to be much worse. Things have improved a lot. I can now walk out getting the mail without feeling terror most of the times. In the past I was even terrified watching others opening their mail. It was that bad. In periods I didn't answer my phone at all even when I recognized the numbers of friends and family. My email inbox counted some 600 unopened emails (not spam). I was too afraid someone would give me bad news. I was overwhelmed by life to that degree that one more piece of bad news and I would die straight of shock.
Clear your mind
My love, Geir Isene, has helped me tremendously to sort out my worries and unfinished tasks and we have put the items down on paper(s). Ready to be tackled one by one. Simple and powerful. Read his successful approach A method of helping another and help yourself or others.
And I realized that most of the things I worried about did not happen. Some did in fact happen, but most of them didn't. So lots of waste of worries there. Geir helped me sending out emails concerning the most urgent items on my list. In that way I had thrown away the ball and bought myself time to handle the items. When you are overwhelmed you cannot handle anything, you don't see any solutions and you're trapped in a negative pattern.
To buy myself time to handle one thing at a time was the biggest relief! 

Re-connect and re-engage
I'm still working on going more out and socialize. I still prefer to stay at home. I have always enjoyed spending time alone. I'm a great company to myself ha ha. But it is different spending time alone enjoying reading books, playing music, dancing, or just relax, another is staying at home worrying without no other output than worry.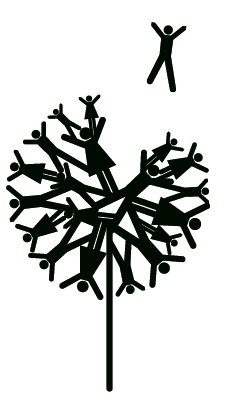 Dr. Megan McElheran talks about the importance of re-connection and re-engaging with others in the process of PTSD recovery at this 2011 TEDxTalk. I find her speech much helpful and profound. Those 16 minutes of watching her speech is well spent:

Are you helping a loved one with PTSD?
Don't take the symptoms of PTSD personally. Common symptoms of post-traumatic stress disorder include emotional numbness, anger, and withdrawal. If your loved one seems distant, irritable, or closed off, remember that this may not have anything to do with you or your relationship.
I took back my life
I have taken back control of my life by writing. And by confronting the oppressors. I have examined the truth of what has happened to me – details that were buried deep.
After I watched the story of the Norwegian runner and rape survivor, Monika Korra, I got inspired and I searched the Internet for help. I found the Dixi resource center and got lot of helpful advice there. I'm grateful I found Monika's story. She sparked a desire in me to move forward and regain control. And I begun speaking out.
Going public with my thoughts and sharing my experiences – with the sole intention of helping myself and others overcome their trauma and feeling less ashamed – has played the most vital part in my recovery process. 
Monika Korra wanted to be a role model for other victims of sexual assault. She wanted other women to speak out. According to the U.S. Department of Justice, 74 percent of all rapes go unreported, and 15 of every 16 rapists go free. Monika wants to help change that. Please read and watch her story:
I was always strong. Now I'm stronger.